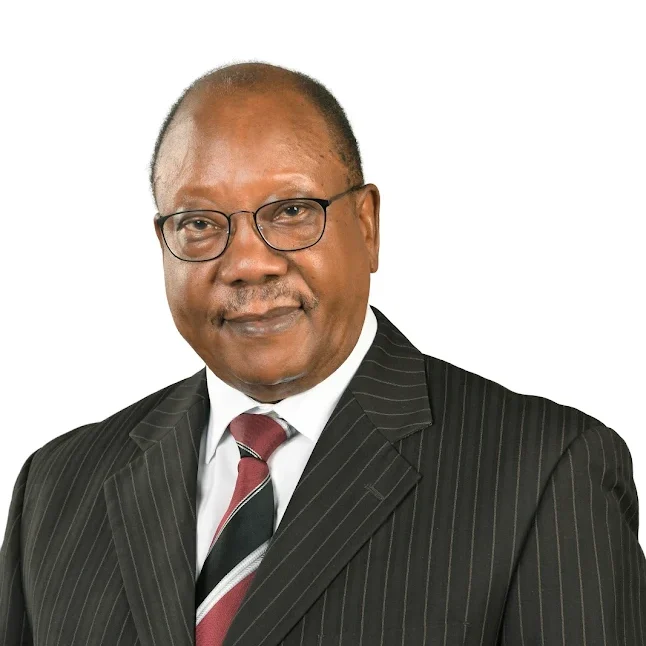 Edward G. Hoseah
Director General, Prevention and Combating of Corruption Bureau
Edward Gamaya Hoseah is an Associate Professor of law. He is the current President of the Tanganyika Law Society (Tanzania Mainland Bar Association). He has worked in the public sector for more than 35 years. He retired from public service end of 2015 and resumed his legal practice as Managing Partner at Hoseah & Co Advocates in Dar es Salaam, Tanzania. He holds a PhD (Law) from the University of Dar es Salaam (2007) focusing on law of Evidence. He finished his Masters Degree in Law from Queen's University, Kingston, Ontario in Canada (1989) and he attained his LL.B (Hons.) from University of Dar es Salaam (1985). Hoseah attended trainings/courses in Policy, Governance, Ethics and Anti-Corruption at different Institutions and Universities. These Institutions/Universities include: University of Passau, Germany (2007), University of Birmingham (2003), World Bank Institute (1998), and at the Centre for International and Foreign Relations in Tanzania where he was awarded a certificate on Conflict Resolution and Management (1997). He is a Member of the Arbitration Institute of Tanzania (2019). He also taught (Part-Time) law of Evidence and Legal Practice at the University of Dar es Salaam (2004-2006) and Legal Aspects of International Trade and Investments, and international Law at the Centre for International and Foreign Relations, Dar es Salaam (1994-2005), Tanzania. He is the author of several books and articles in the International Journals. Prof. Hoseah has been a Visiting Scholar at the Northwestern Law School, Chicago, Illinois (2003-2005) and appointed as Adjunct Professor (2010-2012) and Duke Law School, North Carolina (2010), in the USA. Prof. Hoseah is a recipient of Queen's University Award (1988) and International Society for the Reform of Criminal Law (2003).
Hoseah has a distinguished career in the Anti-Corruption Bureau in Tanzania, East Africa, SADC region and Africa where he served as the Director General of the Bureau, the President of East Africa Anti-Corruption Authorities (2008-2010, 2014-15), the SADC (SAFAC) Anti-Corruption Authorities as their Chairperson (2010/11), and Chair of the AU Board on Corruption (2011/12) based in Addis Ababa, Ethiopia. He also served as Vice President of the International Anti-Corruption Authorities (IAACA, 2012-2015). He has been a committee member of the Tanzania Bar Continuing Legal Education (CLE) and facilitates training to the members of the legal profession. He is also a member of the Board for the International Association of the Law of Evidence and Forensic Science. Member of Advisory Board, a member of the Sheikh Tamim Bin Hamad Al-Tan International Anti-Corruption Excellence Award (August 5, 2016- To-date); Consultant, Government of Zambia (ACC) on governance and corruption (2005/06); Member, UN Group of Experts on preparing a Technical Guide for the Implementation of UNCAC, Vienna, Austria, 2006. A Board Member Law School of Tanzania (2021/22); A Member of the Panel for admission of Arbitrators, Mediators, and Reconciliatory in Tanzania (2021/22). A Member of Governing Council of the East African Law Society, An Advocate qualified to appear before the African Court on Human and Peoples' Rights (2021- todate), He is also a facilitator retained by the Uongozi Institute focusing on leadership, ethics and governance (2019-To date). At the University of Iringa, Prof. Hoseah teaches e-commerce and telecommunications for ICT students, International Criminal Law, Transitional Justice and Post Conflict Situation, Law of Evidence, Constitutional law; and supervises LL.M students from 2020-todate. Also a Consultant and Team-Leader for Zanzibar Revenue Board (ZRB's) Anti-Corruption Strategy and Action Plan (2019-2020); Conducted seminars and programs on Ethical Leadership, Ethics and Conflict of Interests for Ministers, Permanent Secretaries, Regional Commissioners, Head and CEOs of public institutions, Banks, Pension Funds, NHC, Tanzania Commission for Science and Technology, etc.
He can offer assistance and guidance to any organization given his immense experience in administration, policy, governance and financial controls of the organizations. He is a transformational leader who believes in innovation and ICT to carry forward the organization.